Leadership development
| As presence and online training
We provide managers with the know-how for situation-appropriate communication, reflection and delegation of responsibility as active components of effective and successful daily work. Participants learn to define their own roles and goals and to base their behavior on them.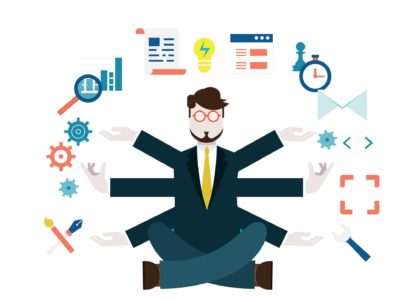 2-day workshop
Be a leader !
2-day workshop across industries Be a leader! As a leader, you are always in active interaction with other colleagues, the manager or more importantly the customers. As a result, you have to master efficient communication. Especially, given the great responsibilities that leaders, as well as project managers face everyday, you rapidly realize how crucial it is to critically examine your skills as well as your behaviour regularly, in order to expand your knowledge and to consolidate success. Understanding your role is central to success as a leader. To ensure that you continue to fulfil your role successfully, it is essential to engage in realistic self-reflection, so you can expand your skills and knowledge. Active introspection is useful in this regard and can be learned, allowing you to analyze and identify your skills as well as your desired role and also achieve related goals.
Your benefit through our practice-oriented and personal concept. We create a framework for you in which you can learn through intensive coaching how to define your roles and goals and to align your behaviour in an effective and efficient manner. Active participation in exercises is crucial, Since it is the most efficient way to learn conscious self-observation. For managers, the seminar focuses on situational communication, the delegation of responsibility and reflection as active components of effective and successful daily work. Due to the IT expertise and many years of experience of our trainers and ITech Progress, the seminar is ideally suitable for the IT industry. However, the challenges of the role of "executive" are at the same time cross-industry. The seminar is designed based on this and is therefore very well suited for (junior) executives from other industries. An exchange with executives from different areas brings quite a remarkable group dynamic and enhanced learning opportunities.
You're interested in this training?
Then please call us at +49 621 595702 41 or send us a written inquiry using the contact form:
We are looking forward to your inquiry:
Customised in-house training required?
You have an entire team that you would like to provide a training for? If no training or workshop from our portfolio fits, we are happy to design tailor-made training courses according to your wishes. We look forward to your inquiry!
Make an inquiry
+49 621 595702 41