The basics training
As presence and online training
In our ITech Academy we offer a wide portfolio of trainings and workshops around the topic of software architecture! For over 16 years, software architecture has been our great passion, which is why we have made it our mission to pass on our know-how to individuals and companies for active value creation. We are an accredited training provider of the iSAQB and offer besides our open trainings also in-house trainings as online or face-to-face event.
You have questions?
We are pleased to advise you under: +49 621 595702 41
Software architecture training according to iSAQB
The International Software Architecture Qualification Board (iSAQB) provides an internationally recognized, standardized education and training program for software architects. With the Certified Professional for Software Architecture (CPSA) training courses, more and more companies are ensuring a consistent knowledge base among employees and increasing the quality in their software projects. With their iSAQB CPSA certificates, training participants also set the course for their personal success as software architects and specifically build up additional expertise. The result is a win-win situation for all involved!
The iSAQB CPSA program is divided into the Foundation Level and the Advanced Level that builds on it. Start with the Foundation Level and expand your knowledge in the Advanced Level.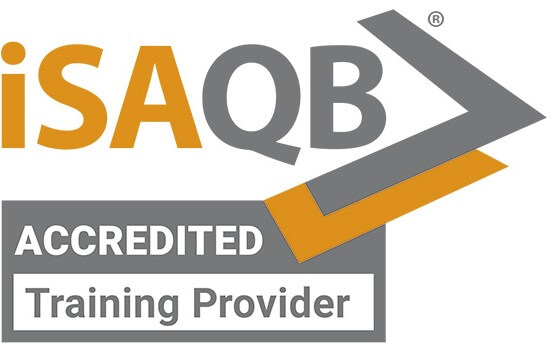 Small training groups

Didactically trained and field-tested trainers

Open and in-house

Hospitality included
iSAQB CPSA Foundation Level
The Foundation Level is designed to build up a comprehensive basic knowledge of software architecture. You will learn all relevant definitions and methods and apply the acquired tools directly in practical exercises. This will enable you to design a software architecture for small and medium-sized systems and to document it professionally. The training is suitable for all employees involved in IT projects to develop a common basis and technical language.

3- or 4-day training
Certificate exam possible on request on the last day of training
You have an entire team that you would like to train? We are happy to offer you our trainings in-house, privately in our training rooms or as an online event. Didn't find what you were looking for in the iSAQB trainings and workshops mentioned above? No problem! We would be happy to create a concept for you free of charge and without obligation that is perfectly tailored to your needs. Call us at +49 621 595702 41 or send us a written request here: training@itech-progress.com