Wardley Maps in software development
Remote Group Mapping Session
Let's draw the map of a software development process
In software development we make long-lasting decisions at all levels. It is all the more important that we make them consciously, check our assumptions and become aware of the situation. Wardley Maps help us do just that.
In this free session we look at how strategy development works with visual tools and what we can do with it especially in software development. In the first part, Tom Asel (@Tom_Asel) gives a short introduction to Wardley Maps and a look at how they can be used specifically in software development. In a subsequent group mapping, we try to explore together how the approaches can be applied in practice. Participants should plan for 2 hours and have fun with the collaborative mapping.
Examples for Wardley Maps
Date, time and place
On April 23, 2020 from 5:00 p.m. on the online platform Zoom.
The first part of the session (45 min. + 15 min. Discussion) introduces the method, then we try a group mapping session (45 min. – open end).
Target group
For all strategic decision-makers in the IT environment such as business analysts, scrum masters, software architects, system owners etc. Previous knowledge of Wardley Maps is expressly not required, but a certain affinity for software development is absolutely helpful. A maximum of 20 participants – first come, first served principle!
Technology
In addition to the necessary PC with internet, audio and microphone, we recommend a second screen and a webcam with regard to group mapping. You can read about the technical requirements for zoom here.
Free registration
Register easily, free of charge and without obligation directly via Zoom for this session. To the registration form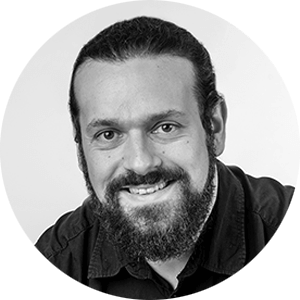 Tom Asel
Tom Asel is committed to the development of sustainable software architectures. As a freelance architect, trainer and consultant, he designs viable architectures together with customers, analyzes existing system landscapes and helps teams to find the methods that suit them. With Domain Driven Design, he has found a passion – together with his experience, he uses it to make seminars and workshops practical, current and exciting. To his website
Recommended reading: Tom Asel on Domain Driven Design: Strategic mapping with Wardley Maps
Did the topic of Wardley Maps grab you?
Then we recommend our 2-day workshop on strategy mapping with Wardley Maps.