Hola! Nous avons de bonnes nouvelles! ITech Progress goes International
ITech Progress is the first iSAQB® Accredited Training Provider to offer the basic training for software architecture (CPSA® – Foundation Level) in Spanish and French. The first dates for 2021 can now be booked! After the training, participants can optionally take an online certification exam for the CPSA-F® in Spanish and, from May 2021, also in French.
With the Certified Professional for Software Architecture (CPSA®) certification, the International Software Architecture Qualification Board (iSAQB®) offers an internationally recognized and standardized education and training program for software architects. The training courses at the Foundation Level convey well-founded basics in software architecture, which can be specifically deepened at the Advanced Level.
The two architecture experts Mahbouba Gharbi and Alfredo Delgado Sánchez provide a comprehensive insight into the world of software architecture in their four-day online training courses for the CPSA-F®. Participants learn important methods, techniques and tools through many practical exercises. The compact basic training is aimed at all software architects, senior developers and IT specialists involved in software projects. It improves communication in project teams by using a common technical language and thus helps to develop more understanding for each other. Therefore, this training has also proven to be ideal as project-accompanying training for IT teams.
Training Content:
Basic concepts of software architecture
Design, development, description and communication of software architectures
Methods, techniques and tools for software architects
Quality models, characteristics, requirements and assessment
Responsibilities and roles of a software architect in a project
Practical examples and exercises
At the end of the software architecture training, you will be able to make problem-related design decisions, design and document software architectures for small and medium-sized systems.
The first dates:
The first online training in Spanish will take place from May 18 – 21, 2021 and the first online training in French will take place from November 09 – 12, 2021. All dates, also in German and English, can be found here.
In Spanish you can already find a sample exam and many more informative documents about the Foundation Level for download at iSAQB. The French documents will follow soon!
Up to 6 weeks before the start of the training you can save €100 per person with our Early Bird discount. Additionally, you save €100 per participant if you register together with a colleague from your company.
Advantages of our online training courses:
Location-independent real-time learning

High level of interactivity through hands-on exercises, breakout rooms and visual collaboration (e.g. Miro)

Ideal coaching also in the breakout rooms

Small and intensive learning groups with a maximum of 12 participants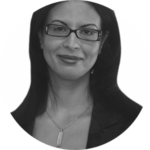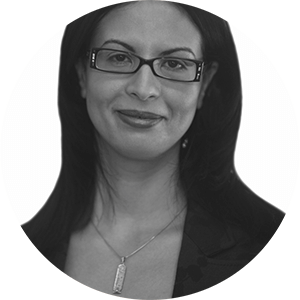 Mahbouba Gharbi
Trainer for CPSA-F in French, German and English
Mahbouba Gharbi has been an expert in software architecture for over 20 years and passes on her knowledge as chief architect, consultant, lecturer, trainer and author. She deals with the design and implementation of medium to large software systems. In addition to her work as managing director of ITech Progress GmbH, she is co-founder and CEO of iSAQB e.V. and actively helps design curricula and exams.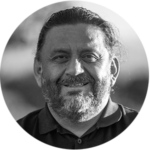 Alfredo Delago Sánchez
Trainer for CPSA-F in Spanish
With more than 30 years of experience, Alfredo Delgado Sánchez is an expert in the development of IT solutions. In addition to his technical expertise in software architecture, he brings methodical and communicative skills from his activities as a lecturer and IT project manager. With his open-minded nature and know-how around good practices, agile methods, standards and processes, he has made it his mission to share expertise on software architecture.
We advise you on your further education plans and accompany you on your way to becoming a Certified Professional for Software Architecture! If you have any questions, we will be happy to help you at +49 621 595702 41 and training@itech-progress.com.